Techstern Named as one of the Best IT Services Companies in India by Clutch
The internet has opened up a lot of opportunities for businesses today. A lot of new technologies have been utilized to improve processes, services, and products. With that being said, having a reliable IT partner by your side is a must. At Techstern, we support our clients as they look to transition from offline to online.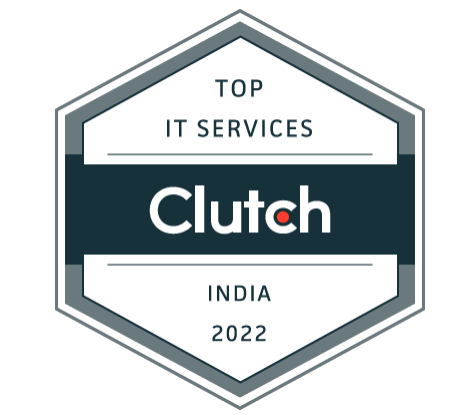 We are a Microsoft Certified and a PowerBI Partner from India. Our goal is to provide valuable and quality services to our clients in order to reach their maximum potential. This serious passion in the IT industry has recently helped us in securing a spot on Clutch's 2022 list of top companies in India.
Clutch is an established platform in the heart of Washington, DC, committed to helping small, mid-market, and enterprise businesses identify and connect with the service providers they need to achieve their goals
Their 2022 research says that our Techstern team has been able to provide excellent services in India. They named us as one of the best IT services companies in India. This is a huge honor for us! We are very fortunate to be on this incredible list and to be featured on Clutch's platform.
This award helps us in creating trust between our lends and longstanding clients. It also helps us in cementing our legacy in the local industry as one of the best to ever do it. Our team has been working hard to provide incredible services for our clients and we are happy to be recognized for all of our hard work.
Reach out to us today! We are looking forward to working with you.