Azure Consulting
We offer Microsoft Azure analytics as a completely managed platform to assist your business.
Get A Quote
Azure Web Apps
Azure Apps are fully managed and optimized for web hosting and web applications.
Get A Quote
Azure Mobile Apps
Azure Mobile Apps allow you to connect a scalable cloud backend to mobile applications.
Get A Quote
WE SPECIALIZE IN
Our team of world-class development specialists has a focus on innovative responsive website design and development, integrated e-Commerce website design, Mobile & Web Application Development and Strategic Digital Development for businesses of all sizes.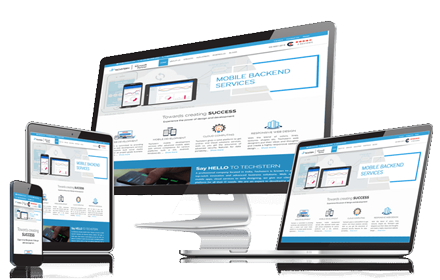 We Care About
We focus on leading our clients to success through our strategic and goal-oriented solutions. Our experience with businesses of all sizes allows us to assist companies with everything, including:
Growing sales and increasing revenue
Recovering public profile
Strategic integration between social, mobile and web applications
Technologies

Microsoft Azure

.NET

SQL Server

HTML5/CSS3

Android

Angular

Office 365

Xamarin

iOS

Google Cloud
Clients
Testimonials
"Outstanding consulting service, recommended."

John Morad
CTO Partner (USA)
"Thank you for creating and implementing the online quiz module in a very short span of time which helps us in conducting the online exam flawless and without any interruption."

Pavan Deepak
Chief Technology Officer, UAE
"MiniLuxe ​Easy to work with, easy to communicate with, and great work product. Absolutely would recommend and work with again." Business Development Officer (Boston, Massachusetts)"

Tony Pino
Business Development Officer (Boston, Massachusetts)
"Spider Communications Inc Excellent work. On-time delivery - what else can one can ask for ."

Manuj Agarwal
Founder (Canada)
"Starboard Realty Excellent job! I look forward to working with them again."

Bret Pfeifer
Founder (USA)
"Noetic Health Care MASSIVE skill set and always has the answers and rapidly finishes the work well - they needs little guidance, so I would HUGELY recommend them if you do not have deep knowledge of OOP as he will takecare of you."

Ross Marroso
Founder (USA)
"AAA Services Easy to work with, worked the plan, and delivered on time."

Derek Oberholtzer
Chief Executive Officer (USA)